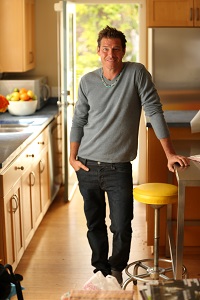 TY PENNINGTON
Ty Pennington first garnered national attention as the quirky and creative carpenter on the groundbreaking home improvement series Trading Spaces. Later, as the host of Extreme Makeover: Home Edition, he helped transform the lives of hundreds while inspiring millions more around the world to volunteer their time to help others. The show was consistently rated among television's top 20 programs and won two Emmys for Outstanding Reality Program. Ty has been recognized as a leader in the field of volunteerism for his work on Extreme Makeover: Home Edition and his role with Adobe Shelters, an international charity that provides sustainable, humane housing for homeless and impoverished city dwellers. The groundbreaking home improvement series Trading Spaces returned in 2018 after a 10-year hiatus, so viewers have had the chance to get reacquainted with Ty as a carpenter and designer. Ty will be appearing on the Main Stage on Saturday, March 21 at 1 p.m. Learn more about Ty at typennington.com.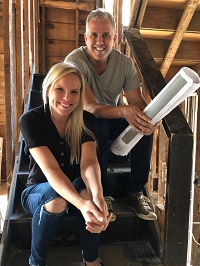 DARREN AND KATE MANCUSO
Co-stars of an up-and-coming HGTV pilot episode, Darren and Kate Mancuso, owners of Relief Properties, are a Northeast Ohio husband and wife renovation duo! Relief Properties is a one-stop-shop renovation and design company with real estate agents to help clients buy a fixer upper, a design team to customize every detail, and a construction company to execute the plan and create the perfect home. If you are looking to buy, sell, renovate, build, or invest in real estate they've got you covered! Darren and Kate will be appearing on the Main Stage on Friday, March 20 at 1 p.m., Saturday, March 21 at 12 p.m., and Sunday, March 22 at 1 p.m. To learn more about the couple visit reliefpropertiesinc.com, or follow them on Facebook and Instagram.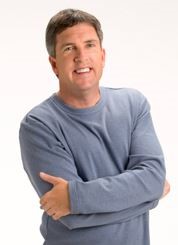 MATT FOX
Matt Fox will delight show visitors with his quick wit, home improvement knowledge and special educational presentations. This year's Main Stage emcee, Fox is best known for creating and co-hosting the first and longest-running show to air on HGTV, Room by Room, as well as hosting and producing the public television series Around the House with Matt and Shari. Learn more from his website, mattandshari.com
Note: Celebrities will greet as many guests as possible; however, due to demand and presentation schedule time constraints, everyone in line may not be able to be accommodated. Ticket admission does not guarantee a meet-and-greet, photos or autographs with celebrities.